The next stop in our series on European capitals is a city that was the capital of a once enormous empire, a metropolis full of food delights! It's time to learn about the best hostels in Lisbon (and much more!).
Lisbon is a city of light. The Portuguese capital sits on the banks of the Tejo river, overlooking the Atlantic Ocean. It's a place that embraces its ancient past and cherishes its present.
The light in this city is reflected in its warm people, who will greet you with a smile and chat with you at length over an espresso. It's in the city's architecture, which dates back hundreds of years but has never lost its charm or character.
What makes Lisbon so special? With its narrow streets, urban hills, yellow trams, and an endless number of viewpoints, Lisbon is easily one of Europe's most charming capitals.
In this article, we reveal the 3 best hostels in Lisbon, but more than that, we will give you a guide for enjoying the Portuguese capital.
How Many Days in Lisbon
To visit Lisbon with the serenity it deserves and to enjoy the laid-back atmosphere of the Portuguese capital, set aside three days on your itinerary. This amount of time should be enough to see the city's main attractions, such as the Belém Tower, the Jerónimos Monastery, or the Monument of the Discoveries. The Portuguese capital also has very rich gastronomy, with traditional dishes and seafood that are worldwide famous.
Two of the easiest ways to arrive in Madrid (if your country does not have flights directly to there) are via AMS Airport in Amsterdam (a city that also has its own attractions) or the Madrid Barajas Airport in Madrid (a place that also deserves a few days to visit), and from these cities take a low-cost flight.
Lisbon's Main Attractions
Torre de Belém
The first in our list of Lisbon's main attractions is this curious Tower in the old port zone. Following instructions from King Dom Manuel (1495-1521), the tower was erected to protect the river entry into Lisbon's port. During his reign, Portugal dramatically extended its empire, including reaching Brazil and discovering a maritime route to India. The twisted rope and Catholic Crosses of Christ, as well as Lisbon's patron saint St Vincent and a rhino, are among the stonework themes that go back to the age of the Discoveries.
Jerónimos Monastery
This monastery has been a national monument since 1907 and a UNESCO World Heritage site since 1983. It was ordered by King Manuel I's, to honor Infante Dom Henrique of Portugal (Prince Henry the Navigator). It was built in the 16th century and dedicated to the Order of Saint Jerome monks at the time, before becoming part of the National Pantheon in 2016. The tombs of Luis de Cames, Vasco da Gama, and King Sebastio I can be found in the monastery's cathedral (Igreja de Santa Maria de Belém).
Palácio Nacional da Ajuda
The construction of the palace began in 1802 but was halted in 1807 when the royal family fled to Brazil to avoid Napoleon's soldiers. The palace was never completed and appears to have been sawn in half. Despite this, it was used as a royal home in the late 1800s. Some of the wings are available to the public as museums, while others are home to the Ministry of Culture.
Where to Stay in Lisbon, Portugal
While Lisbon is not as expensive as London, it may be more expensive than other European capitals such as Warsaw or Budapest.
If you wish to stay in a hotel, be prepared to spend a higher price on your stay. But here's a little secret: you don't have to. Some of the nicest hostels in the country may be found in the Portuguese capital! Below are the 3 best hostels in Lisbon.
The Best Hostels in Lisbon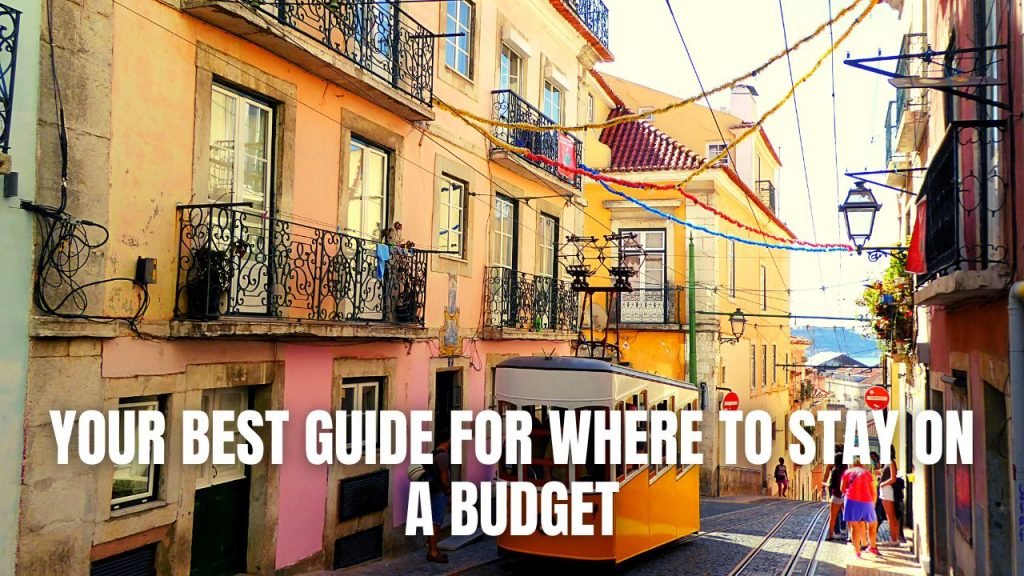 Home Lisbon Hostel
They are excellently positioned in Lisbon's historic center, within walking distance of all of the city's major attractions.
They have a terrific atmosphere and provide a variety of events such as walking tours, Sintra tours, bar crawls, and the well-known Mamma's Dinners, where you can easily meet new people and interact, even if you are traveling alone.
They have a very comfy living area, a dining room with a bar, a fantastic kitchen, a terrace, and, most significantly, great mattresses in huge rooms, many with balconies or large windows, in a 200-year-old structure. They provide large lockers where you may store your belongings.
Lost Inn Lisbon
The Lost Inn Lisbon Hostel is located in Lisbon's ancient and charming Chiado area. Very central, just a five-minute walk from the Metro and Train Station, and close to the top fashion pubs, clubs, and restaurants in town, all with the lovely Tagus River as a backdrop.
Their hostel in Lisbon is modernly outfitted and arranged in a casual chic fashion, giving a pleasant and high-quality stay. It is housed in an eighteenth-century structure that has been totally rebuilt while retaining its vaulted ceilings, antique tiles, and hardwood flooring.
Lisboa Central Hostel
Look no further if you're seeking a lively, fresh, and pleasant place to stay – Lisboa Central Hostel is the spot for you!
This international hostel is well-positioned in the center of the city, between Marques de Pombal and the famed Avenida da Liberdade, making it the ideal base for sightseeing by day and partying by night. All of Lisbon's major hotspots are easily accessible on foot, saving you the cost of a late-night cab ride.
They want you to feel at home at Lisboa Central Hostel, so they'll go out of their way to make your stay as pleasant and comfortable as possible. They've done it by creating a trendy common area with a TV, DVD, and PlayStation system, as well as a selection of games. They also provide a fully furnished kitchen where visitors can prepare delicious meals and enjoy their daily continental breakfast, as well as a gorgeous patio where you can relax with a beer on a hot day.
How Walkable Is Lisbon?
The city itself is built on seven hills, which makes it quite a unique location to visit, as you can see a lot of the city from each hill. Having said that, Lisbon is also a very walkable city and has a great public transport system available for when you need it. There are even trams to take you up and down some of the hills!
The beauty of walking around Lisbon is that there are so many amazing sights to see along the way. It's great to just get lost in the narrow alleys and let your feet take you wherever they want to go… just be sure not to take any wrong turns into people's homes!
It's possible to walk through the historic Alfama district, where you can admire old churches, Fado houses, and other traditional Portuguese architecture. Although you'll be walking uphill for most of it, it's worth it for all of the stops along the way as well as for the views at the top! Another place that is perfect for walking around is Belem – this area was once Lisbon's port area, but now it has lovely parks, gardens, museums, and monuments
Is Lisbon Safe?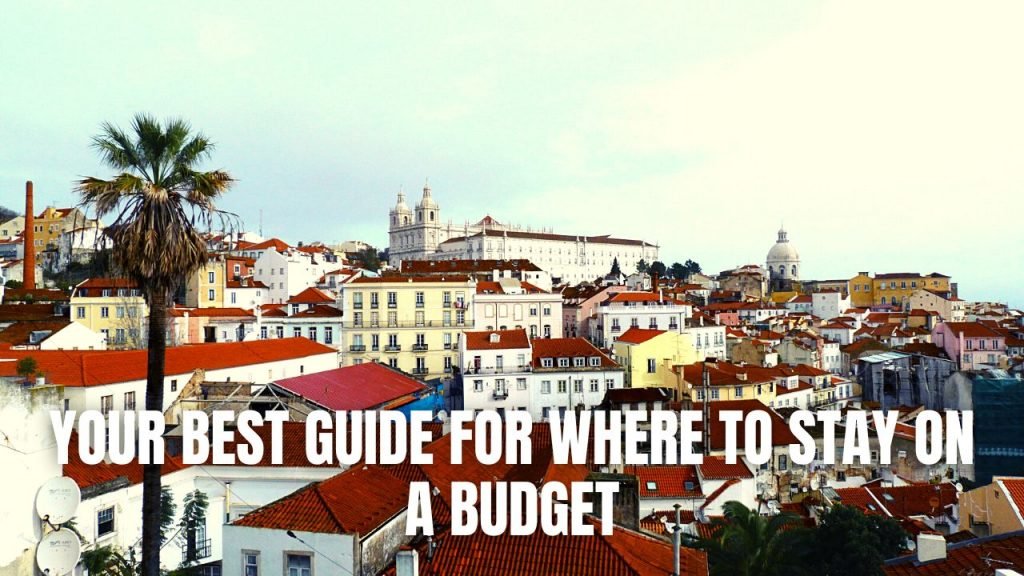 In a professional tone: Lisbon is a beautiful city with lots to offer visitors. It is also a very safe and welcoming place, with low crime rates. However, there is one caveat: pickpocketing happens in large crowds.
While pickpocketing is a problem in major cities throughout Europe and the world (and it is not as big of a problem in Lisbon as it is in other places), it can still be an issue when you're traveling. Pickpockets will target places where crowds of tourists gather, like the subway system, trams, buses, and crowded streets in popular tourist areas. If you'll be visiting Lisbon, you should take some precautions to protect yourself against pickpockets so that you can enjoy your trip without worry.
Where to Go After Lisbon?
From Lisbon, a not-so-far city that can be included on your route is Barcelona, a much larger destination with a completely different atmosphere. There are also multiple offers of low costs flights to places like Rome (the eternal city!) and Frankfurt (the financial center of Germany but also a top destination for party-goers).
What to Wear in Lisbon in July?
July is one of the hottest months in Lisbon, but it can still be a great time to visit. The main thing you need to know about Lisbon's July weather is that it's hot and humid. If you're not used to this kind of heat and humidity, you'll find it taxing. But if you're prepared, with some loose-fitting clothing and maybe a sun umbrella, you can enjoy your time in Lisbon in July.
Lisbon is a vacation destination for many Europeans in July, so it can be crowded—but no more than in August. The weather is very similar: hot with some days that are very hot. There are short bursts of thunderstorms, between two and five days per month (and sometimes more). These storms sometimes cool things down for a few hours.
The key to dressing for Lisbon in July is to wear light cotton clothing (like linen!) that breathes well and dries quickly if it gets wet from thunderstorms or your own sweat. For the most part, you'll want to wear clothing such as a dress or t-shirt and shorts. Bring along a few sweaters or cardigans for cooler evenings and air-conditioned places, like museums and restaurants where you'll be eating indoors. A light raincoat is also a good idea.
---
Enjoyed this article about the best hostels in Lisbon? Take a look at these similar pieces we wrote for you:
Where to Stay in Venice for First-Timers (and The BEST of The City!)
First, subscribe (for free) to receive my articles directly in your inbox and receive as a special gift the digital book 20 Essential Hacks for Saving Money While Travelling.
Second, if you liked this article, please consider supporting me and other writers by becoming a Medium member. By using this link, you will directly support me with a piece of your fee; there will be no additional cost to you. Thank you a million times if you do!
Levi Borba is the founder of the Expatriate Consultancy, creator of the channel The Expat, and best-selling author. Some of the links in the article may be affiliate links, which means the author receives a commission on any purchases made by readers.