What is the reason for these guys to write a list of the best hostels in Budapest, you might wonder…Well, this article is much more than that!
Budapest has an amazing history: it was once two cities (Buda and Pest) on opposite sides of the Danube river, that merged into one big city in 1873. Today you can still feel this duality in Budapest: Buda is the older part, with its medieval stone castles, while Pest is where most of the business happens.
It is one of Europe's most delightful and enjoyable cities. Due to its scenic setting and its architecture, it is nicknamed "Paris of the East".
In this article, I'll tell you about the three best hostels in Budapest, but I'll also give you a few tips on how to make the most of your time in this jewel of the Danube.
Is Budapest Cheap?
Budapest is one of the most magical cities to visit in Europe, and it's a great place for all types of travelers. The Hungarian capital is cheaper than most Western European counterparts. The prices are more like the ones you'd find in places like Warsaw. As a matter of fact, often visitors are pleasantly surprised by how affordable this beautiful city can be, and by how easy it is to get around. It's no wonder Budapest is a popular destination for backpackers and people on a budget.
What Is Budapest Famous For?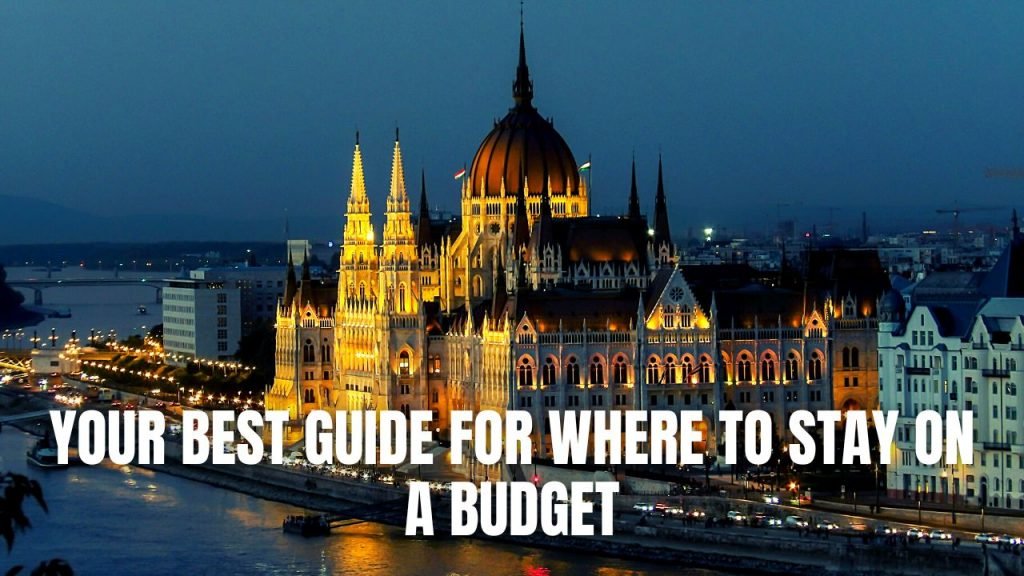 Budapest is famous for its architecture, thermal baths, and historic monuments. The city has many beautiful bathhouses including the Gellert, Szechenyi, and Rudas baths. It's also a UNESCO World Heritage Site and one of the most photographed cities in Europe.
The Hungarian Goulash is a popular dish in Budapest that was originally made by farmers in Hungary. It's usually cooked for a long time over an open fire. The dish is a soup or stew that contains meat and vegetables especially potatoes, carrots, onions, and peppers. Put special emphasis on the last ingredient: peppers. While the food in central and eastern Europe usually is not spicy, Hungarian dishes may be an exception!
Another food that Budapest is famous for is chimney cake, which is actually eaten across Central Europe but is commonly known as Kürtőskalács in Hungary
Budapest was also the birthplace of many famous names in fields ranging from science to sports.
People like the former footballer Ferenc Puskas. He was known as one of the world's greatest ever players. The Hungarian international played at Real Madrid during the 1950s, winning five La Liga titles and three European Cups.
Another personality from there was the famous illusionist Harry Houdini. He was born Erik Weisz in Budapest in 1874. He lived in the United States for most of his life, but you can still see references to him throughout the city. There's a bust of him on Margaret Island, and Wesselenyi Street was renamed after him in 2004 to mark 130 years since his birth
How Many Days in Budapest?
The amount of time you should spend in Budapest depends on your interests, pace of travel and budget. There is a lot to see in this unique city, but it's also manageable within a short period of time. If you're pressed for time, it's entirely possible to visit the capital of Hungary in just one or two days. However, if you have more time and plan to explore beyond the city, you may want to stay longer.
Most tourists spend 3 to 4 days in Budapest and that is enough if you take it as a base to explore the surrounding areas.
Though there are many things to do in Budapest, for example, taking baths (yes, it may sound weird that this is considered a local attraction, but I will explain why later), visiting museums, and exploring restaurants, you can make your trip more exciting by also spending time outside of Budapest.
If you want to visit other places like Lake Balaton or rural Hungary, you might need 5 or 6 days in Budapest.
In this time frame, try not to visit more than 3 attractions per day. Also, make sure that the things you want to do are not too far from each other since moving around takes time and energy. But if you are in the mood to visit a smaller city, check out our Backpacker's Guide to Dubrovnik.
Hungarian Parliament Building & Crown Jewels.
Many consider the Hungarian Parliament Building to be one of the finest in Europe. Tourists can visit the interior and crown jewels on guided tours and appreciate the sheer scale and detail of this stunning building.
St. Stephen's Basilica
This imposing basilica has one of the highest domes in Budapest (96m) and stands out as one of the most famous landmarks in the city. The interior is dominated by neo-classical architecture with a hint of Byzantine influence while at its center sits Hungary's holiest relic – St Stephen's mummified right hand.
Széchenyi Thermal Bath
Located near Heroes Square in City Park, Széchenyi Thermal Bath is one of Budapest's best-known landmarks and attracts thousands of visitors every year. Visitors can enjoy 18 pools ranging from a warm 28-30 degrees C to a more challenging 40 degrees C outdoor pool!
What to Do in Budapest on a Rainy Day?
Budapest is a beautiful city, and it's even more beautiful on a sunny day. If you're not lucky enough to have a sunny day, though, don't worry.
Here are some interesting things you can do when if it rains during your stay in the Hungarian Capital:
The Central Market Hall
The Central Market Hall is located in the heart of Budapest, near the Danube. It has been around since 1897 and today houses over 150 shops and features three floors of stalls selling everything from fresh produce and meat to dairy products, spices, sweets, and souvenirs. Because of its food offerings, it's a popular place to visit even when it's raining outside. Don't miss the pastries on the first floor or Hungarian paprika on the second floor! Some stalls will offer tasting samples so you can try them before you buy.
Hospital in the Rock Nuclear Bunker Museum
This museum is located in Castle Hill, within the Labyrinth created by caves and cellars below Buda Castle. The building was originally used as an air-raid shelter during World War II and was later converted into a hospital during the Hungarian Revolution of 1956. The hospital later became a nuclear bunker during the Cold War and remained active until 2002. The museum is worth visiting to see how people survived during these difficult times.
Matthias Church
This historic church is located in front of Fisherman's Bastion on Castle Hill. It is one of the most famous sights of Budapest and was built in Romanesque style with Gothic elements. The church played an important role during Hungarian history and was also used as a coronation site for Hungarian kings. It's worth noting that while Matthias Church is an amazing sight both inside and out, it operates as a functioning religious site, so visitors should dress appropriately.
After visiting all that, you may continue your journey by heading, for example, to Poland. If this is the case, you should read our Polish Backpacking guide.
Where to Stay in Budapest
While Budapest is not as expensive as most western European capitals, it may be pricey during holiday seasons or near Christmas/New Year.
To make the most of your money, here is a straightforward suggestion: try hostels!
Some of the nicest hostels in central Europe may be found in the Hungarian capital! Below are the 3 best hostels in Budapest.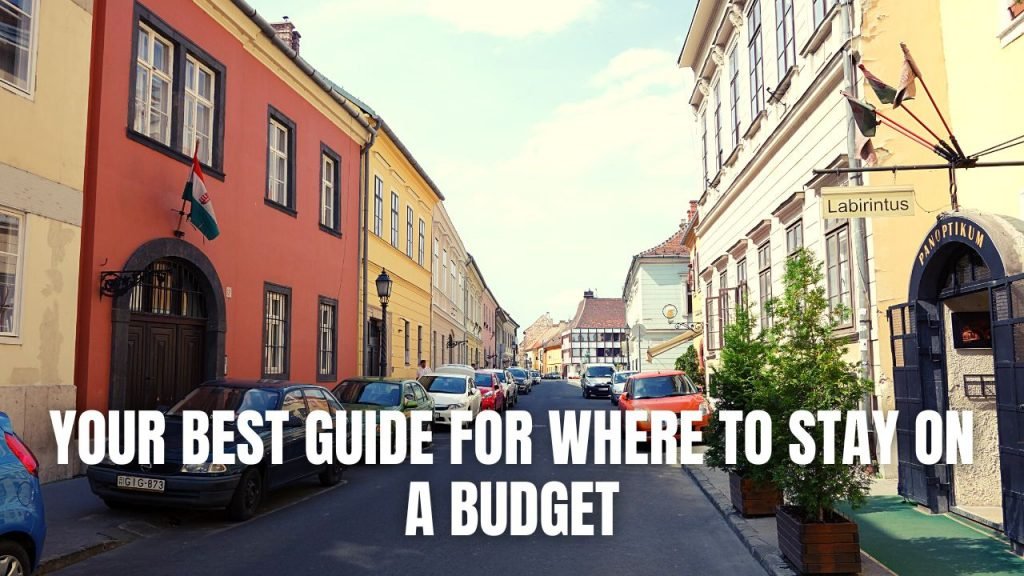 The Three Best Hostels in Budapest
The Loft Hostel Budapest
The Loft Hostel Budapest is located in the center of historical Budapest, close to many of the city's major tourist and nightlife attractions. This is a hostel geared at young people looking to have a good time, and it's a great spot to enjoy a few days in Budapest meeting and chatting with other travelers.
It lies on the Pest side of the Danube River, and it is easily accessible by metro or city bus. The hostel is located within an old residential building and has only a little sign on the exterior (which is occasionally pulled off by residents), thus it is better to seek it solely by address.
The bunks are made of metal and guarantee a good night's sleep. They are also very comfy. To enhance security, each Loft Hostel guest is given a large wooden locker with a lock. The toilets at the Loft are surprisingly clean and well kept for the amount of traffic that this hostel receives.
There is a spacious living area with long couches, beanbag seats, a giant television, and a large selection of movies. There is also a separate cooking area where smoking is permitted, which acts as the hostel's social hub.
Hostel One Budapest
The ideal location for solo travelers to meet, explore, and enjoy! You must be aware that they have an age limit of 18 to 45 years old.
The very friendly environment is what truly distinguishes this hostel and has helped them win HostelWorld awards year after year. Their crew is made up of tourists who aren't just here to party. They occasionally prepare meals for guests, take them on daytime outings, and help with their excellent knowledge of the city.
If you still need persuading, Hostel One Budapest is at an ideal location. Not only because it is in the middle of everything, but also for the late-night stumble home. A short distance from the hostel is an ATM, convenience store, cigarette shop, and 24-hour cuisine.
Flow Spaces
Flow Spaces is a premium hostel in Budapest's central district. Their idea is to combine high-quality living areas with social activities and social life.
Their rooms are located in Budapest's historical district, just steps from the Danube River. The Central Market Hall is only one building away, but you can easily stroll to the city's ruins bar district in a few minutes. In their immediate vicinity, there are two metro lines and one tram route.
If you want to experience the genuine Budapest in a historic old town building while still taking advantage of the best in accommodation services, Flow Spaces is the place to be. They provide rooms ready for single travelers and families, as well as ensuite dorms and private rooms.
---
Enjoyed this article about the best hostels in Budapest? Take a look at these similar pieces we wrote for you:
First, subscribe (for free) to receive my articles directly in your inbox and receive as a special gift the digital book 20 Essential Hacks for Saving Money While Travelling.
Second, if you liked this article, please consider supporting me and other writers by becoming a Medium member. By using this link, you will directly support me with a piece of your fee; there will be no additional cost to you. Thank you a million times if you do!
Levi Borba is the founder of the Expatriate Consultancy, creator of the channel Small Business Hacks and the channel The Expat, and a best-selling author. Some of the links in the article may be affiliate links, which means the author receives a commission on any purchases made by readers.