Before you start reading this article about the best hostels in Brussels, one disclaimer: I will tell you MUCH more than the best places to stay in the capital of Belgium.
Brussels, Belgium, has been a popular travel destination for hundreds of years. From the city's humble beginnings as a small trading settlement located on the Senne River within the region of Flanders in the 13th century, Brussels has grown into one of Europe's most important cities.
In this article, we reveal the 3 best hostels in Brussels, but more than that, we will give you a guide for enjoying the Comic City.
Where Is Brussels Located
Brussels is the administrative and cultural capital of Belgium, the headquarters of NATO and the European Union.
The city is located in the northwest part of Belgium, on both banks of the river Senne, at a relatively close distance to Amsterdam (210 kilometers) and Paris (300 kilometers). In spite of its location in the heart of Europe, due to its geographical position, Brussels has a temperate oceanic climate with cool winters and mild summers.
The weather in Brussels is mild but with significant differences between summer and winter temperatures. The city's average temperature is around 10°C, and winters are cold, with eventual snowfall, while the summer peak can be hot. It is a bilingual city (French and Dutch), and it has about 1 million inhabitants.
What Is Belgium Famous For
Belgium is a wealthy, industrialized nation that is known for its chocolate and waffles, but it is also one of the few countries in the world that is trilingual. Yes, they have 3 official languages: Dutch, French, and German.
Belgian beers have been brewed since shortly after the Middle Ages. There are many types available: Trappist beers, Abbey beers, and even beers that have the name of their specific regions. Some of the most famous are the Trappist beers, first brewed at the monasteries to sustain the monks. White beers are light in color and taste sweet because they're brewed using unmalted wheat; sometimes they contain spices like coriander seeds and orange peels too!
Belgian chocolate has been a favorite since the 18th century. For those looking for a more traditional chocolate experience, try pralines or chocolate bars with nuts and caramel. These treats use dark chocolate that is rich in tastes such as butter or hazelnut.
Also part of Belgian culture are waffles, known as gaufres in Belgium (personal note: now I understand where the polish word gofry comes from!). They are served as a breakfast treat with fresh berries, whipped cream, and sugar or filled with ice cream and topped with chocolate.
But enough with the amazingly tasteful, highly caloric stuff. Brussels has more to offer, so it is time to talk about your itinerary!
How Many Days to Spend in Brussels
If you're planning a trip to Brussels, there are two questions on your mind: How many days should I spend in the city? and What are the best things to do here? Luckily, we've got some answers.
Brussels is the ideal destination for travelers who are seeking a quick, affordable getaway. It's small enough that you can see the city on foot but big enough to keep you busy for a few days! To not rush during your visit, reserve at least 3 days.
With that amount of time, you will be able to see some interesting spots like:
Grand Place (Grote Markt)
The city's main plaza (known as Grand Place) is located in the center of Brussels Old Town and is one of the finest maintained in Europe. It is also the city's biggest tourist attraction.
The fine architecture of the square's elegant Gildehuizen (guild homes), with its spectacular gables, pilasters, balustrades, ornately carved masonry, and rich gold adornment, contributes significantly to the square's attractive character. The homogeneity of Grand Place's Baroque architecture, with some Flemish influences, is its distinguishing feature.
Saint-Michel Cathedral (Sint-Michiels Kathedraal)
This Gothic church, dedicated to the patron saints of Brussels, St. Michael and St. Gudula, was initially built in 1225 but only finished in the 15th century.
The façade is stunning, rising magnificently over a vast flight of stairs and culminating in twin 69-meter-high towers developed by Jan van Ruysbroeck. The luxuriously furnished interior (108 meters by 50 meters) has some exceptional stained glass windows designed by Bernard van Orley.
The Belgian Royal Museum of Fine Arts
The Royal Museum of Fine Arts in Belgium (1875-81) merges four different art institutions to become one of the world's biggest and greatest art galleries.
The museum arose out of a collection that began in 1797 and was initially held in Charles of Lorraine's old residence. In 1846, it was given to the newly founded Musées Royaux.
The Musée Modern's galleries include works from the late 1800s to the current day. It mixes temporary exhibition rooms with the Musée Fin-de-subterranean Siècle's galleries, which are devoted to artwork from the years 1884 to 1914 when Brussels was Europe's artistic center.
Where to Stay in Brussels
While Brussels is not as expensive as London, it is significantly more expensive than other European capitals such as Warsaw or Barcelona.
If you wish to stay in a hotel, be prepared to spend a high price on your stay. But here's a little secret: you don't have to. Some of the nicest hostels on the continent may be found there! Below are the 3 best hostels in Brussels: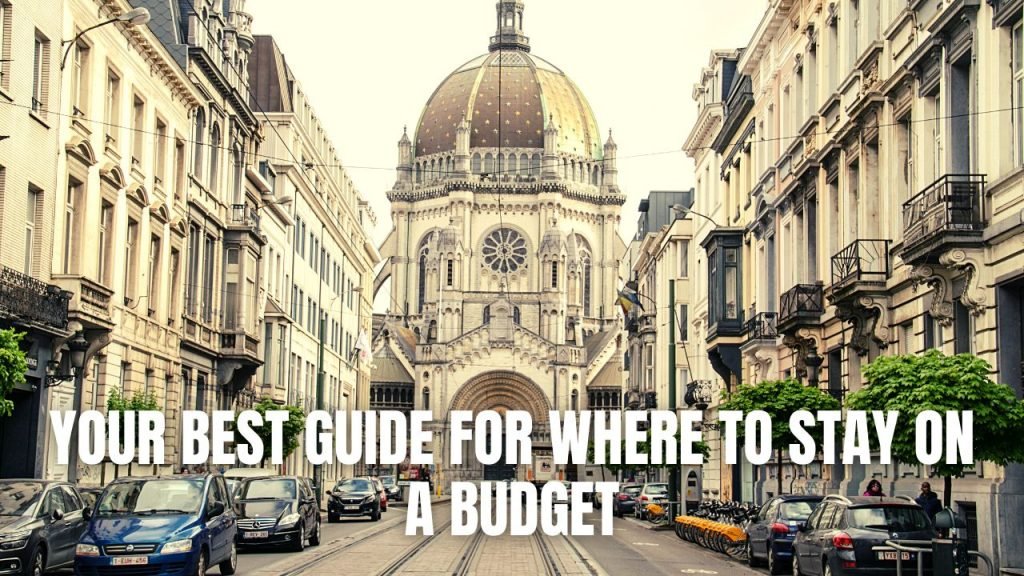 The Best Hostels in Brussels
Latroupe Grand Place
Latroupe Grand Place merges a quality fashionable hybrid hostel, with events, food, and culture, in a bustling neighborhood, in the heart of the city, near tourist sites, in an advantageous position, and in an emblematic design.
Sleep the way you've always imagined. They welcome you as a family, a working nomad, a couple, a group of friends, or a lone traveler in their inexpensive and adaptable accommodations. You have the option of staying in shared dormitories, private rooms, or family accommodations.
Relax on their patio or work in their co-working space, bar, or lobby. In a relaxing but constantly vibrant atmosphere, this is the place to go to meet locals and visitors. Take a vacation from the city and try different foods, art, music, enlightening speeches, exhibitions, and experiences.
MEININGER Bruxelles City Center
The hostel (which is also a hotel) is located right on the Canal de Charleroi, a 15-minute walk from the Grand Place and 300 meters from the Porte de Flandre, in the center of Belgian city life, and is an ideal starting point for your tour of this European megacity.
Take note: the comic-book concept runs throughout the entire structure. Comic-book characters and current street art adorn the walls, tables, and floors. The hotel is managed in a CO2-neutral manner for the sake of the environment!
In the morning, an all-you-can-eat and drink breakfast buffet greets you. A self-serve guest kitchen with a stove, microwave oven, and kitchen utensils, as well as washers and dryers, is also available. Information, light snacks, and beverages are available in the hotel bar, snack machines, and reception. Free Wi-Fi is offered throughout the hotel, and internet terminals are located in the lobby next to the gallery if you don't have your own laptop. For a modest cost, lockers are provided. If you've got your fill of touring and are seeking something to do at the hotel, kicker, billiards, or Wii may let you meet people from all around the world.
HI Hostel Bruegel Brussels
Central Station and the Grand Place are both within walking distance of the youth hostel "Bruegel." This means you'll have quick access to all of the city's landmarks, museums, and attractions. This hostel is well-known for its cosmopolitan vibe and a lively bar. This is where you can enhance your worldwide networking skills!
Brussels has a lot to offer. Each person or group can have its own unique program. Don't miss out on the many must-see tourist destinations, as well as the numerous museums, exhibitions, concerts, and festivals that will satisfy your cultural hunger. Don't forget about the architecture, which includes art nouveau gems like Victor Horta. The Nieuwstraat or the Louizalaan are popular shopping destinations. Or are you more of a bric-a-brac person? Then travel to the Marollen's famed popular districts for a flea market.
---
Enjoyed this article about the best hostels in Brussels? Take a look at these similar pieces we wrote for you:
First, subscribe (for free) to receive my articles directly in your inbox and receive as a special gift the digital book 20 Essential Hacks for Saving Money While Travelling.
Second, if you liked this article, please consider supporting me and other writers by becoming a Medium member. By using this link, you will directly support me with a piece of your fee; there will be no additional cost to you. Thank you a million times if you do!
Levi Borba is the founder of the Expatriate Consultancy, creator of the channel Small Business Hacks and the channel The Expat, and a best-selling author. Some of the links in the article may be affiliate links, which means the author receives a commission on any purchases made by readers.